Tow Truck Near Me
A better roadside towing service.
Wherever, Whenever, We're there
Why we're The best reviewed towing service in Toronto
No Hidden Fees
Absolutely no tricks and no tactics. If we quote a rate for towing or roadside assistance, you pay what we quote.
Available 24/7
If you need emergency towing, roadside assistance or need to move a scrap car or wreck, we have a driver ready and waiting.
Honest & Reputable
We've worked hard to make sure every customer is satisfied with our performance on everything from tire repair to flatbed towing.
25 Minutes or Less
Our tow truck driver network is the best in the GTA, so we always are close enough to respond to accidents or non-emergency towing.
Complete Service
We don't stop working until you don't need help. We offer complete towing and roadside assistance. We also help find mechanics, auto body shops, rental, physiotherapy and personal injury.
Experienced Professionals
Vehicle collisions are not fun. Having a trained and licensed professional tow truck driver helps our customers feel assured.
Get Same Day
Oil Service
Tire Service
Brake service
No Appointment Needed
Tow truck testimonials
Karine was super nice and was willing to help me in any way, this company is extremely professional and does not waste your time or money. This towing service is definitely the best I ever received.
– Ryan McDougall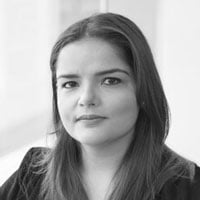 Super helpful they came to help me very quickly and were SO professional and so nice I will definitely call them again if I ever need their services!!
we offer complete towing services
Services
Scrap or Removal
Ditch, Snow and Mud Pullout
Collision Recovery & Auction Vehicles
Construction Equipment Transfer
Scissor lift & Forklift
Container Loading and Off Loading
Towing Experts
AWD Towing
Motorcycle Towing
Boat Towing
Large Vehicle Towing
Truck /Trailer Towing
Private Property & Apartment Towing
Roadside Assistance
Tire Repair
Key Ignition Services
Moving Services
Residential And Commercial Moving
Services:
Residential Moving
Commercial Moving
Packing Services
Storage
ASsembly and DISASSEMBLY Services
Call Now
frequently asked questions
How much does it cost to get my car towed?
The rate for a tow truck depends on a lot of factors. The municipality, the distance, the vehicle type, accidents and winching impact the price. Some towing services are as low as $60 and some can cost more than $400 but most tow trucks charge between $170 and $250.
How long does it take for a tow truck driver to arrive?
The reaction time of the tow truck depends on the site of the crash or when the accident happened. If the car is on the highway, it will take about 15 minutes to react properly. If the driver is in a protected location (because you are not in imminent danger) and the car is not obstructing traffic, the waiting time can be longer, about 20 to 25 minutes.
Can a tow truck driver give you a ride?
Of course! Our drivers are dedicated towards helping you in your time of need and will make sure that you get exactly where you need to be after your accident.
Can I get a cheap tow truck rate?
Of course, you can always shop around and try to find the best rate. However, our tow drivers are priced competitively and are professionally trained and licensed and can make sure to:
Keep you and your vehicle safe
Advise you on what's best for you
My car has been towed, who do I call?
The local police will have information on where your vehicle is. Don't call 911, use a non-emergency line.
How do you avoid getting scammed by tow truck drivers?
There are lots of tow truck drivers out there trying to rip you off. Make sure:
The tow truck is licensed and ask to see the driver's license.
Ask to see a breakdown of all the fees.
Contact your insurance company first before getting towed.
Before your car gets hooked up make sure you know which body shop it's going to.
A good tow truck driver will make you feel comfortable.
Need a Tow Truck Quote?
Send us a message. One of our team members will get right back to you.
You can also call us 24 hours a day.