We Are Always There To Help
If you're stuck with a flat or a blown-out tire on the side of the road, you'll have to wait until roadside assistance arrives. You might able to fix the busted tire by yourself and drive your car to the nearest repair shop if you have the right tools and knowledge. However, if you don't, you'll have to wait for us to arrive, but rest assured you can get on-demand help from Tow Truck Near Me without competitive prices.
How to install spare tire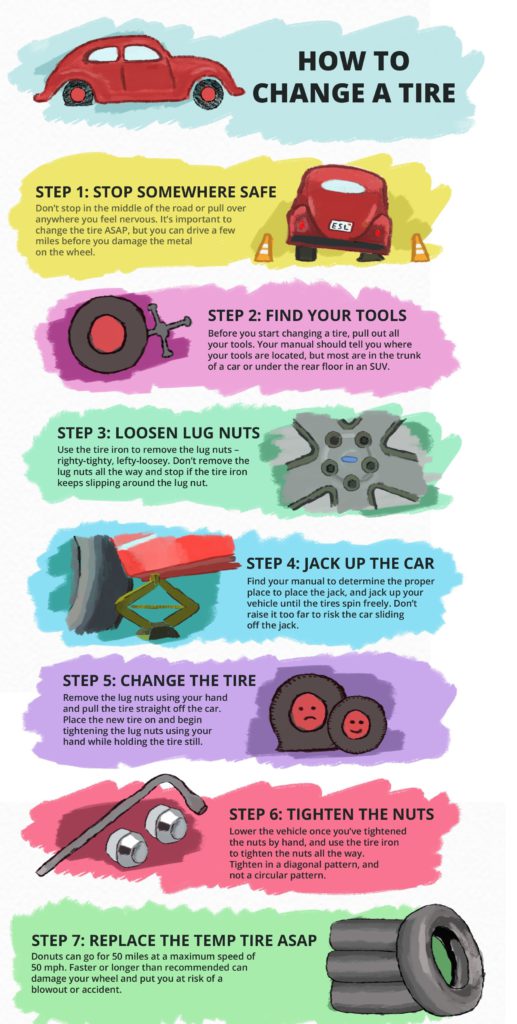 You can install a spare tire just by following a few simple steps:
First of all, make sure that you have the spare tire and required tools available with you.
Next, pull over your car in a hard and flat area that isn't crowded.
Now take out your spare tire and tools and start the installation. To do this, you will have to first loosen your tire's lug nuts but make sure that you don't take them out!
Next, install the jack and after that remove the lug nuts and take off the tire.
Then install the spare tire and attach all the lug nuts and make sure that the nuts are tight.
That's it! You are done and good to go.
questions about Car lockout
What Is a Flat Tire?
A flat tire is a deflated tire that can cause the rim of the wheel to run on the tire tread or the ground, intimately resulting in losing control over the vehicle or damaging the tire in an irreparable way.
How Do I Avoid This From Happening?
You can avoid a flat tire by checking the tire pressure regularly, ensuring that both the tires are properly inflated. You should also rotate the tires regularly to avoid uneven wear patterns and prevent any sort of overloading. Finally, you should watch for tire recalls in order to prevent a flat tire.
How Do I Know That My Tire Is Flat?
There are many signs that indicate you have a flat tire. Check whether your tread is worn out. If there is excessive vibration in the steering wheel, this indicates that you most probably have a flat tire. Other signs include bulging or blistering spots on the tire and low pressure. 
How Long Can I Drive On a Flat Tire?
A flat tire works as a cushion and functions to protect the rim of your car's wheel. It is possible to drive several hundred miles on a flat tire at a slow speed. However, your tire may be of no good after that.
Tire Installtion
You should always select tires of the right size for your car and buy them in sets of four, or a matching pair on each axle. Consult our professional technicians for the proper installation of your vehicle's tires.

This includes:
Examination of the lug nuts
Installation of new valve stems
Proper balancing
Mounting the tires
Tightening the lugs to attain the proper torque as instructed by the manufacturers
Inspecting the disc brake caliper clearance as well as the respective distance between rims, wheels, and calipers to prevent any type of interference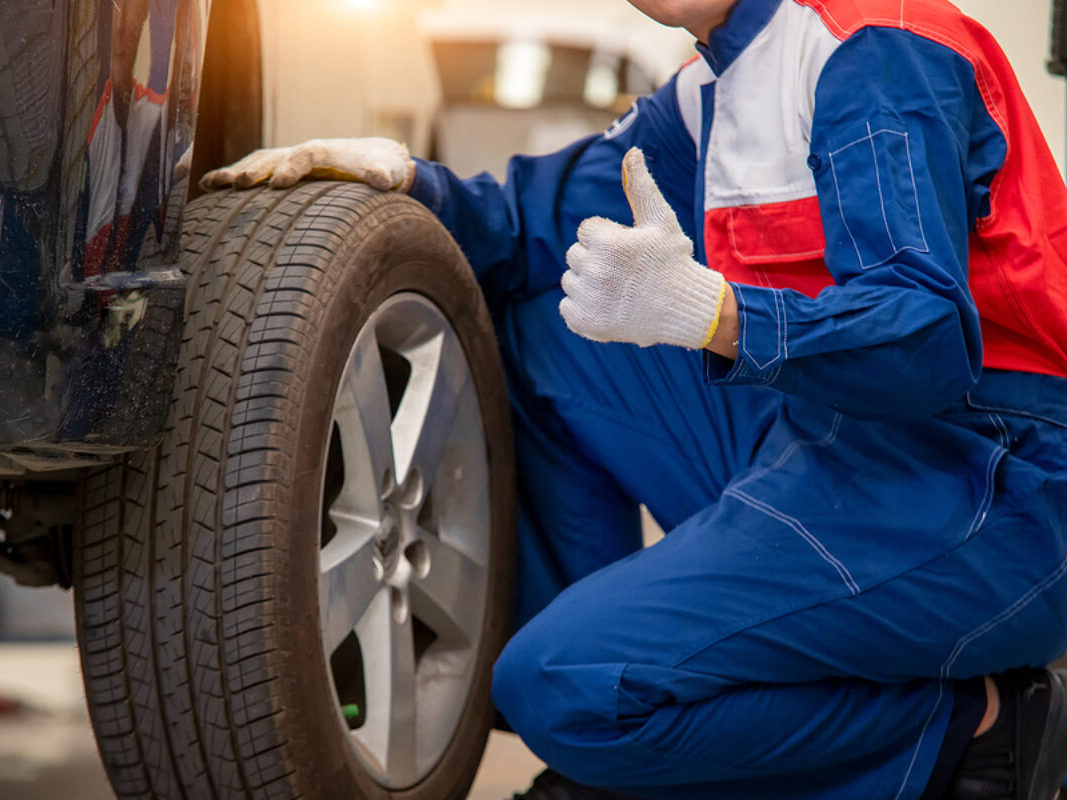 Need a Tow Truck Quote?
Send us a message. One of our team members will get right back to you.
You can also call us 24 hours a day.