Flatbed Towing
If your car breaks down and has to be towed to a nearby service station, a flatbed towing service can be quite useful in the sense that it will prevent any wear and tear of your car while getting towed to the station. With Tow Truck Near Me, you can request a flatbed tow for your vehicle at any time of the day to better protect your car, truck, or van.
What Are The Benefits of A Flatbed Towing Service?
A dolly and a flatbed tow truck are used by several tow truck companies. Since the former is less costly and more agile, it is often chosen when a motorist is stuck on the highway shoulder. Unfortunately, the car connected avoids any wear and tear.
Our services in the city include flatbed tow truck, local and long-distance, emergency, heavy & light duty, recovery, boosting, tilt deck, on/off-road winching, and wreckers. Give us a quick call to get quick solutions at affordable rates.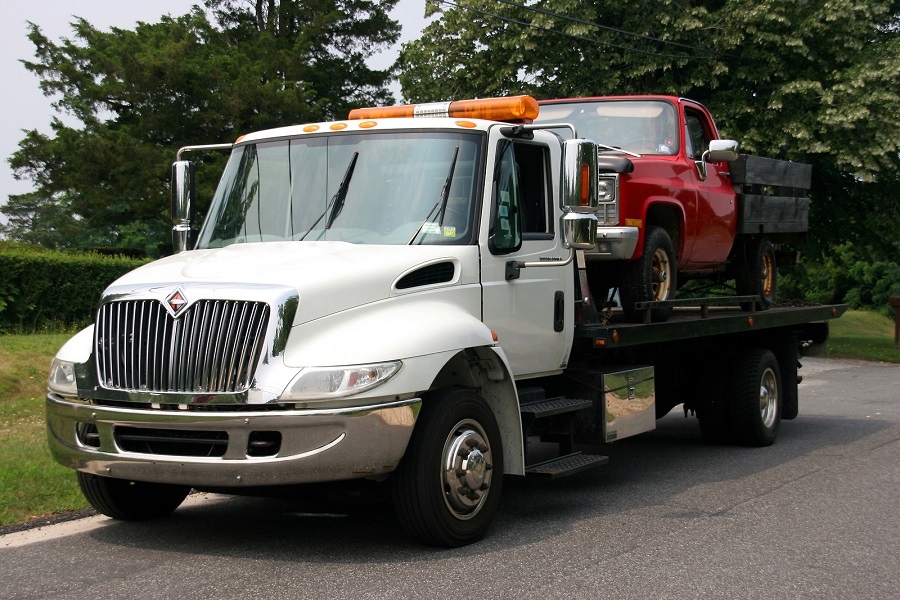 questions about flatbed towing
What is a flatbed tow?
Flatbed towing is a much-preferred method of roadside towing. It involves a trailer or a truck equipped with a flatbed on its rear end to transport vehicles from one location to another. Flatbed towing keeps your vehicle safe and makes it easy to transport it over longer distances.
Is it hard on the vehicle when it is towed?
Where the vehicle is lifted by the tires, it is towed and riding on its own suspension, which absorbs any bumps along the way, making it more valuable instead of disturbed. Flatbed towing a superior way to tow a car while protecting it.
Do I need a flatbed tow truck?
Flatbed tow trucks are useful for long-distance towing to prevent damage to vehicles. With other tow trucks, the two wheels of your vehicle will touch the road. Pulling on them will cause a lot of wear and tear, especially when the distance to cover is a lot.
How much weight can a flatbed tow truck haul?
The weight limit for flatbed trucks varies by state. Typically, the gross weight of the trailer, cab, and cargo cannot be more than 80,000 pounds without a permit. This means the cargo weight limit is about 48,000 pounds and is more than enough to tow a truck or any other large vehicle.
Need a Tow Truck Quote?
Send us a message. One of our team members will get right back to you.
You can also call us 24 hours a day.