Winch and Pullout Service
Are you stuck on a stranded road, parking lot, or anywhere else? The wet conditions make the roads slick causing you to slide off the road into a ditch. But unfortunately, most people do not know how to drive out of such a situation, and winching is the only way to retrieve your vehicle. So if you are stuck and can't get out, don't worry because Tow Truck Near Me is there to help 24/7/365! 
What is winching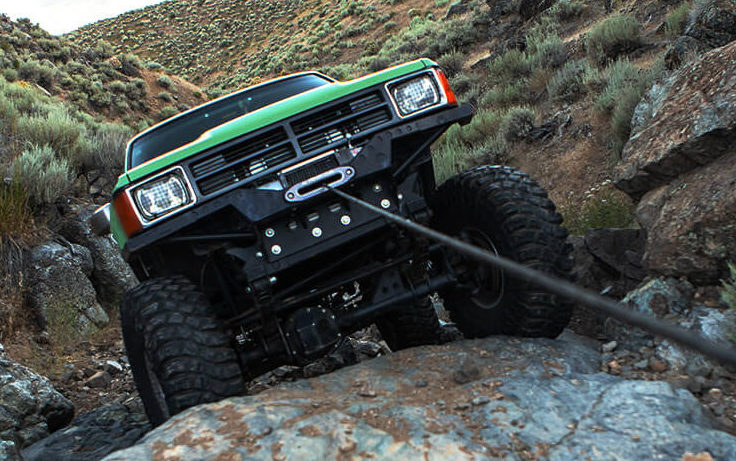 Winching is a popular roadside assistance service that involves pulling a vehicle out of a precarious situation with the help of a motorized axle and a strong cable. The position of the cable's hook can be determined by several variables, including how open your vehicle's undercarriage is in its current state and the condition of your vehicle. After the cable has been secured to the vehicle, an electric or hydraulic motor can pull the cable towards the truck, securely and slowly pulling the vehicle out of the snowbank, ditch, or other dangerous situation.
questions about Winch and pullout
What is a winch out?
Winch-out services are often used to pull out cars from ditches, snow, mud, water, or some other substance that makes a vehicle inoperable. Winches are mechanical devices that have a heavy-duty wire rope or cable wrapped around a secure drum with a wide hook attached at the end.
When is a winch out needed?
Many incidents can occur that may warrant you to conduct a winch out. Natural disasters, floods, and landslides are the leading causes. Other than that, you may also need a winch out if your vehicle ends up in a ditch. ravine, or stream.
What do you do if your car gets stuck in the ditch?
If your car is stuck in a ditch, you should call a towing service for roadside assistance immediately. If you are stuck in snow or ice and are looking for a quick way out, try sprinkling some salt around your car tires on the snow which will melt the surrounding snow and ice and help you get your car out of the ditch.
How much does a winch out cost?
We cannot give an exact quote since the circumstances of the vehicle's location vary. But the farther your vehicle is located from the towing service, the higher will be the winching cost. Most customers pay a minimum of $100 for the initial winching setup and $100-250 hourly depending on how bad the problem is.
Need a Tow Truck Quote?
Send us a message. One of our team members will get right back to you.
You can also call us 24 hours a day.